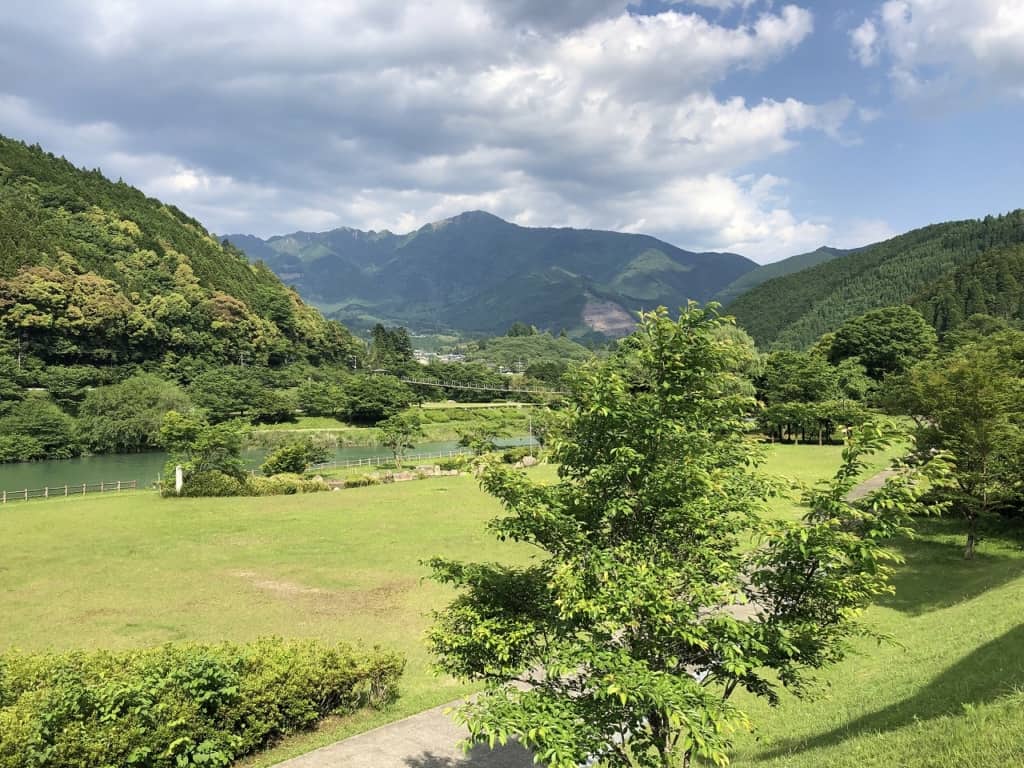 Description of Shinsui Park
・There is a stream running through the park, and the lawn square is perfect for spreading lunch or as a playground for children.
・The view of Mt. Ichifusa and Ichifusa Dam from the suspension bridge that spans from Shinsui Park to Sports Park on the opposite bank is highly recommended.
・When the cherry blossoms are in full bloom from mid-March to early April, the cherry blossoms in the park are lit up, so we recommend viewing the fantastic night cherry blossoms.